Saturday, October 21, 2017 : Noon to 6pm
St. Thomas' Episcopal Church in Historic Ginter Park
3602 Hawthorne Avenue, Richmond, VA 23222
Free to Attend (Suggested $2 Donation)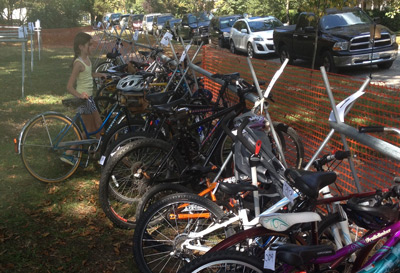 Bike to OystoberFest
This year we'll have a safe and secure BIKE VALET - as part of our Virginia Green commitment and we'll have a secure fenced area to bring your bikes.
EACH BIKE EARNS YOU $2 WORTH OF FREE TICKETS.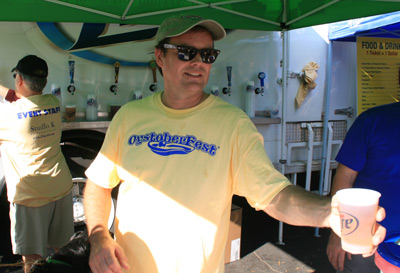 Beer News
Miller Lite
Trapezium Oyster Blonde
Trapezium Gram Cracker Porter
Sierra Nevada Pale Ale
Guinness Stout
Ballast Point Even Keel
Alewerks Tavern Ale
Buskey Cider
Plus a rotating mystery tap all day!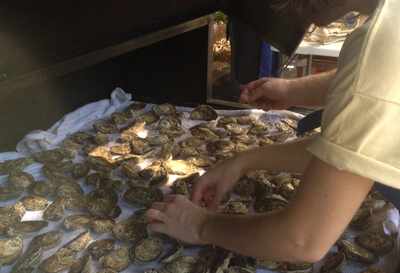 How do you like your oysters?
We'll have raw, steamed and fried oysters! Come taste the fruits of their many labors.
Menu & Prices
$1 = 1 Ticket
Dozen Raw or Steamed Oysters:14 tickets
1/2 Dozen Raw or Steamed Oysters: 8 tickets
1/2 Dozen Fried Oysters: 8 tickets
Oyster Po' Boy: 9 tickets
Bratwurst: 5 tickets
Hot Dog: 2 tickets
French Fries or Hush Puppies: 2 tickets
Kids Meal (hot dog, applesauce, juicebox, cookie): 4 tickets
Cake (per slice): 3 tickets
Beer: 6 tickets
Wine: 6 tickets
Soft Drink / Water :1 ticket
Kids' Zone (All Day Pass): 6 tickets