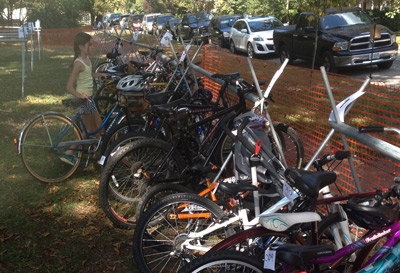 Bike News
This year we'll have a safe and secure BIKE VALET - as part of our Virginia Green commitment and we'll have a secure fenced area to bring your bikes.
EACH BIKE EARNS YOU $2 WORTH OF FREE TICKETS.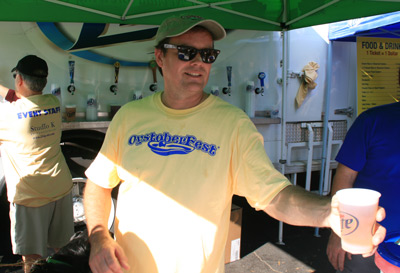 Beer News
Lagunitas Brewing Co (CA) – Little Sumpin' Sumpin' Ale
Champion Brewing Company's (C-Ville) – Missile IPA
Port City Brewing Company's (Alexandria. Va) – Optimal Wit
7 Hills Brewing Co. – (Richmond, Virginia's newest brewery!)
Stone Brewing Co. (RVA...soon!) – Smoked Porter
Smartmouth Beer – Alter Ego Saison
SweetWater Brewing Company's (Atlanta, GA) - Hop Hash, Double IPA
Angry Orchard Hard Cider – (we know, it's not a beer...)
Sierra Nevada Pale Ale
Miller Lite – Our Macro Selection
Guinness – all that needs to be written
Newcastle Brown Ale – yummy in all weather.
Mystery Tap – Changing all day long.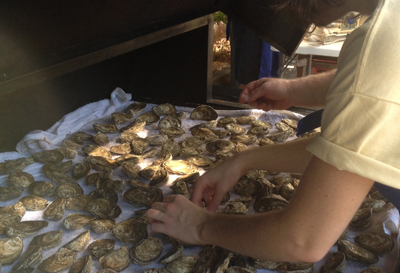 OYSTERS!
This year's oyster partner is the Rappahannock River Oyster Company. Come taste the fruits of their many labors on October 17th. (Olde Salts and the eponymous Rappahannock River Oysters will be featured at our event). We'll have raw, steamed and fried oysters!
Menu & Prices
$1 = 1 Ticket
Dozen Raw or Steamed Oysters: 14 tickets
1/2 Dozen Raw or Steamed Oysters: 8 tickets
1/2 Dozen Fried Oysters: 8 tickets
Oyster Po' Boy: 8 tickets
Bratwurst: 5 tickets
Hot Dog: 2 tickets
French Fries or Hush Puppies: 2 tickets
Kids Meal (hot dog, applesauce, juicebox, cookie): 4 tickets
Cake (per slice): 2 tickets
Beer: 5 tickets
Wine: 5 tickets
Soft Drink / Water :1 ticket
Kids' Zone (All Day Pass): 5 tickets